The Red Carpet Peel | ZO® SKIN HEALTH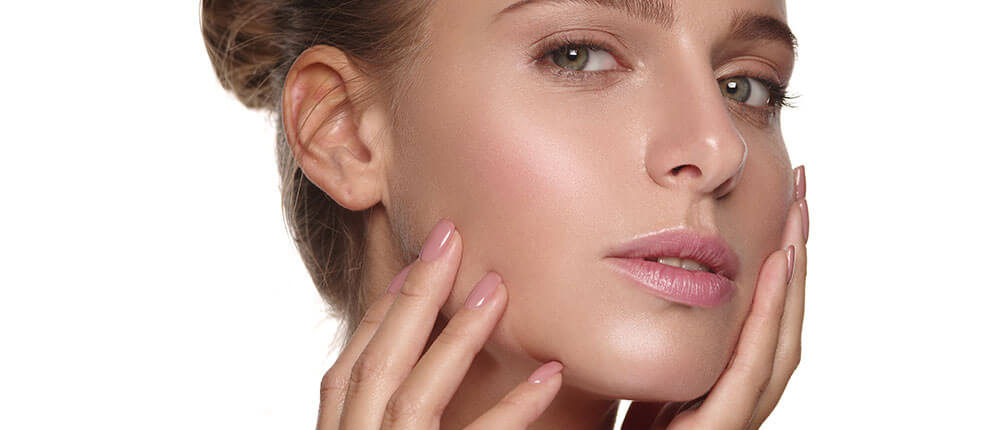 WORKS MIRACLES IN MINUTES.
Lessen the appearance of moderate lines and wrinkles, acne, age spots, uneven pigmentation and improve skin texture.
THE RED CARPET PEEL
The ZO® SKIN HEALTH stimulator peel, or The Red Carpet Peel as it is affectionally called by its celebrity fans - from Hollywood actresses, actors, model, musicians to the rest of the glitterati - works miracles in minutes.
This quick and easy treatment can be done in a lunch hour to miraculously lessen the appearance of moderate lines and wrinkles, acne, age spots, uneven pigmentation and improve skin texture. No downtime, peeling or redness afterwards; just healthy, naturally glowing skin.
There may be a gentle flaking 2-3 days after the peel but most patients report that this is barely noticeable.
Ossential is gentle on the skin but strong enough to make a visible difference, brightening and refreshing the face for a youthful, dewy look.
Facial peels are one of the most effective ways to treat signs of ageing, UV damage, and discolouration. Medical peels offer a whole host of skincare benefits, leaving skin noticeably softer, brighter, and smoother. Replenishing lipids and aiding the skin's natural hydration, chemical peels can help to stabilise the epidermis and skin barrier function. Improving the visible signs of sun damage, peels can also help to minimise skin pigmentation and acne post-inflammatory hyperpigmentation.
These medical peels contain high performance, pharmaceutical ingredients such as papain, bromelain enzymes, and glycolic acid, as well as broccoli extract, sunflower seed pol and safflower seed oil.
Due to the powerful pharmaceutical nature of the ingredients contained within ZO® Medical Peel products, they are only available from approved physicians on a consultation basis.
A single peel will see results, but maximum benefits can be achieved with a series of three to four peels carried out at two week intervals. Using the Ossential peel with other ZO® SKIN HEALTH products and regimes makes it even more effective, but it can be used on its own for great results.
BENEFITS
Soften and rejuvenate sun damaged skin

Increase skin tolerance

Improve the appearance of age spots or freckles

Help with the appearance of hyperpigmentation

Soften fine lines and wrinkles

Stimulate the production of collagen

Exfoliate the skin
PRICES
£150 for a single treatment
£400 for a course of three taken over 6 weeks (save £50)
Skin Health is one of the world's leading professional skin care ranges; the products can only be purchased through a specialist skin clinic as some of the higher strength products need a prescription.
Professional skin care products like ZO® contain active ingredients that penetrate the epidermis in order to change and improve the appearance of your skin. This is very different to the cosmetic skin care ranges that can be purchased over the counter.
ZO® Skin Health features six ranges, each including a number of products aimed at addressing specific skin issues.
ZO® PHASE 1: DAILY SKINCARE PROGRAM
Boosts hydration

Improves skin tone & texture

Shrinks pores

Maintains youthful complexion

Protects against sun damage
ZO® PHASE II: ANTI-AGEING PROGRAM
Anti-ageing

Fights environmental damage

Improves appearance of fine lines & wrinkles

Boosts skin tone & texture

Protects against sun damage
ZO® PHASE III: AGGRESSIVE ANTI-AGEING PROGRAM
Reduces deeper lines and wrinkles

Addresses hyperpigmentation

Thickens & strengthens skin

Anti-ageing

Hydrates skin
ZO® ACNE PREVENTION AND TREATMENT PROGRAM
Unclogs & tightens pores

Treats blackheads, pimples and cysts

Controls sebum production

Ideal for acne sufferers
ZO® SUN SMART
Repairs skin cells

Protects against future sun damage
ZO® GET SKIN READY SYSTEM
Skin care essentials

Boosts hydration

Improves skin tone & texture

Shrinks pores

Maintains youthful complexion

Protects against sun damage