Aqualyx Fat Dissolving Injections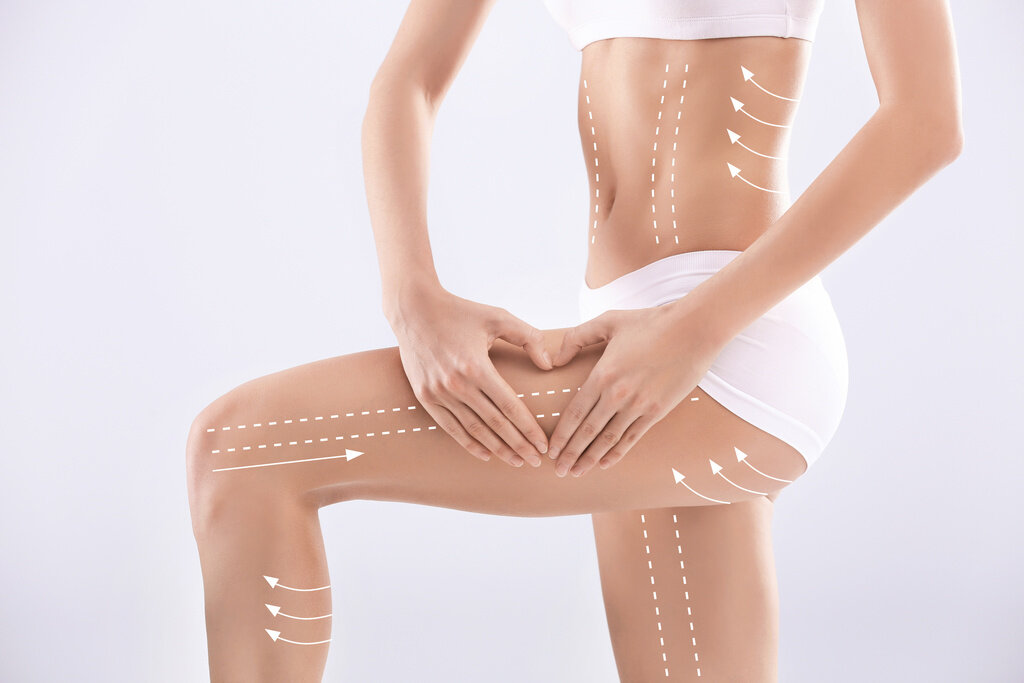 BODY CONTOURING FOR A SMOOTHER SILHOUETTE
Lots of people have stubborn pockets of fat that seem impossible to shift. Aqualyx is a minimally invasive treatment that targets and 'dissolves' localised fatty areas, for a smoother, more contoured silhouette.
BODY CONTOURING INJECTIONS WITH LONG-LASTING RESULTS
When it comes to managing our weight, a healthy lifestyle always comes first. But many people will still find they have stubborn pockets of fat that just won't shift, despite their best efforts.
At Medikaur Skin & Aesthetics, we offer Aqualyx – a minimally invasive body contouring treatment that uses injections to target and dissolve fat in stubborn 'problem areas'.
The fast and effective treatment works by enabling targeted fat to be broken down and eliminated from the body, creating a more streamlined silhouette. The results are long-lasting, with very minimal recovery times.
Aqualyx injections can be used on suitable areas anywhere on the body, and are ideal for treating the following issues:
Double chins

Abdomen and tummy area

Upper and inner thighs and knees

Upper arms and armpit area

Hips or 'love handles'

Underneath the buttocks

Chest area in men

Back area
AQUALYX INJECTIONS FAQs
HOW DO AQUALYX INJECTIONS WORK?
Aqualyx injections contain a compound solution made with polymers and a synthetic form of deoxycholic acid – which is naturally present in the human body and plays a role in how we break down fats.
When injected into target fat cells, the solution alters the cells' surface tension, triggering liquid inside and around the cells to move and the fat to break down. This will then drain away to be metabolised through the body's lymphatic system and eliminated as waste.
HOW LONG DOES THE TREATMENT TAKE?
This may depend on the size and number of areas being treated, but it typically takes between 30-60 minutes. First, we will clean and sterilise your skin and apply a local anaesthetic to numb the area. This may be in the form of a gel or can sometimes be added to the injection.
Usually, 1-3 injections per area are required. This is completely painless but we will talk you through what's happening every step of the way.
HOW MANY TREATMENTS WILL I NEED?
Smaller areas, such as under the chin, may only require 1-2 treatments, while larger areas may typically require 2-8. Multiple treatments will usually take place around 4 weeks apart.
HOW SOON WILL I SEE RESULTS AND WILL THE RESULTS LAST?
You should see improvements quickly. The results are designed to be long-lasting too, so the effects of Aqualyx can be permanent. However, it's important to remember you'll still need to maintain a healthy lifestyle to avoid future weight gain.
ARE AQUALYX INJECTIONS SAFE?
Aqualyx injections are deemed safe according to clinical data, but it's important that they're only administered by licenced, qualified practitioners.
Risks and side-effects are generally minimal but it's always important to be fully informed, and we will discuss these with you before you make any decisions.
It's common to experience some redness, swelling and tenderness after treatment, and some people develop slight bruising. These usually subside within a few days and over-the-counter painkillers can help if needed. We will talk you through everything and ensure you have all the aftercare advice you need before you go home.